Remembering Penny Marshall: "She Gave Us Some Enjoyment"
Penny Marshall has died. According to reports, the 75-year-old succumbed to complications from diabetes on Monday night at her home in the Hollywood Hills.
Marshall's initial success came on the heels of her brother, Garry Marshall. He cast her in her first recurring role on "The Odd Couple" as Myrna Turner. She also appeared in "Happy Days" with Cindy Williams. The two teamed up for the spin-off, "Laverne & Shirley." The show started in 1976 and ran for eight seasons - it's largely considered the most successful spin-off in television history.
Of course, Marshall later moved into directing - finding success with films including "Jumpin' Jack Flash," "Big," "A League of Their Own," "Riding In Cars With Boys," and "Awakenings." "Our family is heartbroken over the passing of Penny Marshall," her family says in a statement. "Penny was a tomboy who loved sports, doing puzzles of any kind, drinking milk and Pepsi together, and being with her family."
The diehard Los Angeles Laker and New York Yankee fan holds several distinctions. Among them, "Big" was the first film directed by a woman EVER to gross over a hundred million dollars. She also gave Mark Wahlberg

his first acting gig in "Renaissance Man." One of her closest friends was the late Carrie Fisher, with whom she shared a birthday. She was also godmother to Carrie's daughter,

Billie Lourd.
Married twice - once to director Rob Reiner

- she is survived her daughter, Tracy

Reiner (you might recall her as played Betty Spaghetti in "A League of Their Own"). Tracy was from her first marriage, but Rob adopted her and gave her his name.
Naturally, the tributes are flying from all directions. Everyone from second husband Reiner, to

Tom Hanks weighed in on her passing.

Here's a look at what they said:
Rob Reiner

✔

@robreiner

So sad about Penny.

39.3K11:15 AM - Dec 18, 2018

Twitter Ads info and privacy
4,576 people are talking about this
Rob Reiner

✔

@robreiner

I loved Penny. I grew up with her. She was born with a great gift. She was born with a funnybone and the instinct of how to use it. I was very lucky to have lived with her and her funnybone. I will miss her.

119K11:38 AM - Dec 18, 2018

Twitter Ads info and privacy
14.8K people are talking about this
Tom Hanks

✔

@tomhanks

Goodbye, Penny. Man, did we laugh a lot! Wish we still could. Love you. Hanx.

162K1:58 PM - Dec 18, 2018

Twitter Ads info and privacy
12.1K people are talking about this
ROSIE

✔

@Rosie

1996 Kmart TV Commercial with Penny Marshall and Rosie O'Donnell https://youtu.be/bB43HsExO3w via @YouTube - simply heartbroken #ripPENNY

9,21011:04 AM - Dec 18, 2018
2,090 people are talking about this
Billy Crystal

✔

@BillyCrystal

Sad to hear of Penny Marshall's passing. a great comedienne a terrific director and a dear friend.

15.7K11:32 AM - Dec 18, 2018

Twitter Ads info and privacy
1,425 people are talking about this
Ron Howard

✔

@RealRonHoward

#RIPPennyMarshall She was funny & so smart. She made the transition from sitcom star to A List movie director with ease & had a major impact on both mediums. All that & always relaxed, funny & totally unpretentious. I was lucky to have known & worked with her.

Cinespia

@cinespia

"I want you to laugh and cry. That's what I do." Penny Marshall • 1943 - 2018Photographed on the set of A League of Their Own

46.1K12:23 PM - Dec 18, 2018

Twitter Ads info and privacy
6,328 people are talking about this
Bette Midler

✔

@BetteMidler

The Marshall family grieves again as the great #PennyMarshall dies at age 75. What an extraordinary family they were and continue to be, and how much love and sympathy my family and I send their way. The end of an era.

11K12:24 PM - Dec 18, 2018

Twitter Ads info and privacy
1,299 people are talking about this
Elizabeth Banks

✔

@ElizabethBanks

I loved her SO MUCH. Sending love to her family. #RIPPenny #laverne #femalefilmmaker

Yashar Ali

✔

@yashar

Penny Marshall has died at 75.

2,04910:59 AM - Dec 18, 2018

Twitter Ads info and privacy
227 people are talking about this
Busy Philipps

✔

@BusyPhilipps

Oh Penny Marshall. Rest In Peace and thank you for everything.

3,10611:00 AM - Dec 18, 2018

Twitter Ads info and privacy
208 people are talking about this
Patton Oswalt

✔

@pattonoswalt

NO! Goddamit. I had the good fortune to be directed by her once and she was sharp and smart and hilarious. And A LEAGUE OF THEIR OWN still holds up. What an amazing talent.

The Daily Beast

✔

@thedailybeast

BREAKING: Penny Marshall, most known for her role in "Laverne & Shirley," dies at 75 https://thebea.st/2ClI2Te

9,54311:07 AM - Dec 18, 2018

Twitter Ads info and privacy
691 people are talking about this
Albert Brooks

✔

@AlbertBrooks

R.I.P. Penny Marshall. So talented and funny. A big loss.

10.3K11:07 AM - Dec 18, 2018

Twitter Ads info and privacy
975 people are talking about this
Al Jean

✔

@AlJean

.@TheSimpsons Penny Marshall our first guest star and a great talent. You will be missed!

2,90311:10 AM - Dec 18, 2018
608 people are talking about this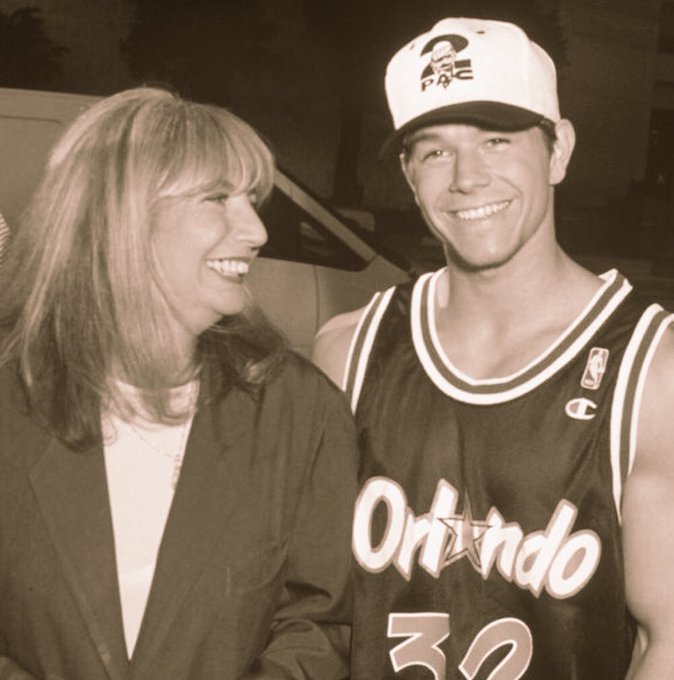 Mark Wahlberg

✔

@markwahlberg

Rest in peace, Penny. Such a wonderful, funny and talented lady. Without her support and encouragement, I would not be where I am today. She will be missed. #PennyMarshall

10.7K12:28 PM - Dec 18, 2018
841 people are talking about this
Dan Rather

✔

@DanRather

Mourning the loss of a funny, poignant, and original American voice. Penny Marshall was a pioneer in television and the big screen who understood humor comes in many forms and some of life's deeper truths require a laugh. She will be missed. May she RIP.

10.5K11:22 AM - Dec 18, 2018

Twitter Ads info and privacy
1,634 people are talking about this
View this post on Instagram

I grew up wanting to be as funny as Penny Marshall, and had the pleasure of meeting her a few times. Watch some old Laverne and Shirley to see why her brother Garry insisted on casting her. Comedy gold, she was.♥️

A post shared by mayim bialik (@missmayim) on Dec 18, 2018 at 11:23am PST

AWKWAFINA

✔

@awkwafina

Rest in Power, Penny Marshall.

50211:55 AM - Dec 18, 2018

Twitter Ads info and privacy
50 people are talking about this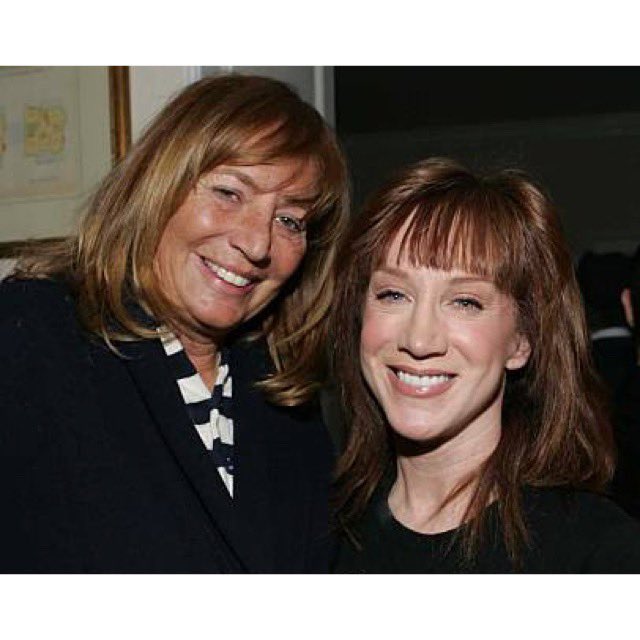 Kathy Griffin

✔

@kathygriffin

Penny Marshall was a loyal friend, a pioneer for women in film, and true supporter of women in the industry. Rest In Peace my friend.

8,02111:50 AM - Dec 18, 2018
711 people are talking about this
Ava DuVernay

✔

@ava

Thank you, Penny Marshall. For the trails you blazed. The laughs you gave. The hearts you warmed.

33.1K11:15 AM - Dec 18, 2018
6,249 people are talking about this
George Takei

✔

@GeorgeTakei

Penny Marshall brought us great laughter and truly broke new ground as a director. Neither a schlemiel, nor ever a schlimazel, she shall be missed by her many fans. Rest in peace.

7,44611:28 AM - Dec 18, 2018

Twitter Ads info and privacy
1,010 people are talking about this
Danny DeVito

✔

@DannyDeVito

Penny Marshall was a sweet woman. I was very fortunate to spend time with her. So many laughs. She had a heart of gold. Tough as nails. She could play round ball with the best of them. Always All love, D

10.1K11:54 AM - Dec 18, 2018

Twitter Ads info and privacy
921 people are talking about this
James Woods

✔

@RealJamesWoods

I am absolutely devastated. #PennyMarshall was one of my dearest friends. I loved her. Funny, warm, a true individual and remarkable talent. #RidingInCarsWithBoys

27.5K11:21 AM - Dec 18, 2018

Twitter Ads info and privacy
5,040 people are talking about this
Russell Crowe

✔

@russellcrowe

Yesterday I held a Golden Gloves award from the 1930's, given to me by Penny Marshall. Hadn't seen it in years. Then today's news...Penny told me the story of Jim Braddock, which became the movie Cinderella Man. She was kind, she was crazy,so talented and she loved movies. RIP

4,07311:34 AM - Dec 18, 2018

Twitter Ads info and privacy
495 people are talking about this
Lindsay Wagner

@mslindsaywagner

Penny Marshall-what a funny and wonderfully multi-talented woman. I'm blessed to have known her. She'll have the angels laughing in the aisles tonight.

29511:06 PM - Dec 18, 2018

Twitter Ads info and privacy
21 people are talking about this
View this post on Instagram

A post shared by Billie Lourd (@praisethelourd) on Dec 18, 2018 at 11:35am PST
Source: New York Times