White House Announces Second Nuclear Summit With North Korea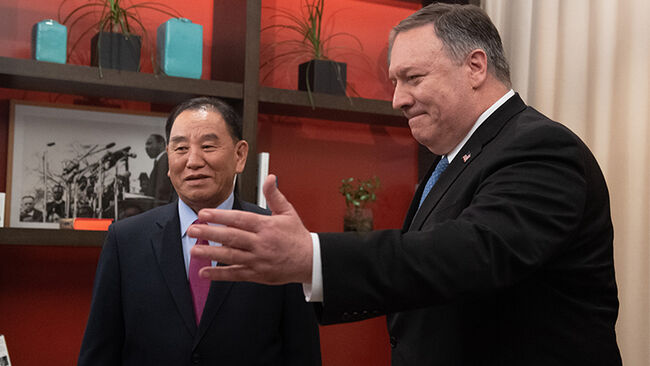 The White House announced that President Donald Trump will hold a second summit with North Korean leader Kim Jong-Un. The exact date and location have not been announced, but the summit will happen at the end of February.
The announcement was made while Trump met with North Korean envoy Kim Yong Chol about the ongoing negotiations to denuclearize North Korea.
"President Donald J. Trump met with Kim Yong Chol for an hour and a half, to discuss denuclearization and a second summit, which will take place near the end of February. The President looks forward to meeting with Chairman Kim at a place to be announced at a later date," the White House said in a statement.
Talks between the United States and North Korea over denuclearization have stalled following a historic summit last year between President Trump and Kim Jong-Un. A planned meeting between U.S. Secretary of State Mike Pompeo and Kim Yong Chol in November was abruptly canceled, leading to concern that a deal between the two nations was in jeopardy.
Photo: Getty Images